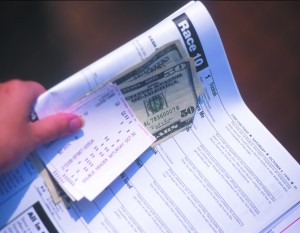 Racing Selections for 07/28/2012
Meadows 7/21/2012
Race 1
#5 Fred & Ginger, whisper in the barn area is they are looking to break the track record with this guy, could be the start of a big day for the Burke team 
Race 4
#1 Star Party, pole perfect spot for this guy to work out his trip
Race #9
#2 Dapper Dude, shame on Meadows management for not taking 9 horses into the Adios final, if they did he would have been 5-10 to 1 in that race, should be 4/5 in the consolation as he towers over this group.
Race 13
#9 Donna Lee, have a feeling this freshman pacing gal is something very special, post will spice price a bit.
Meadowlands 7/28/2012
Race 7
#1 Sarandon Blue Chip, lass got off her game, but this is a great spot to get right back on it
Race 10
#4 Hurrikane Kingcole, by passed facing the lions & bears in the Adios to showcase his speed at his home track.
Saratoga
Race 10
#7 Teeth of The Dog, with Matz losing Rags for the year, this becomes the stable's face, improving colt coming off a nice score, the price will be square with a big chance.